The Most Delicious Chelo Kebab In Tehran
In this article from the website, Top Travel Tourism Magazine , we will talk The Most Delicious Chelo Kebab In Tehran.
Tehran , is the capital of Iran and Tehran Province. With a population of around 8.8 million in the city and 15 million in the larger metropolitan area of Greater Tehran, Tehran is the most populous city in Iran and Western Asia.
Indescribably tasty and adored by Iranians, chelo kebab is the national dish of Iran and an essential gastronomic experience for all meat-eating tourists. Consisting of steamed, buttery basmati rice (chelo), some form of skewered kebab (normally minced lamb, lamb fillet, or saffroned chicken), and two large, grilled tomatoes, the ingredients are simple but compelling. Here we explore some of the best venues for chelo kebab in Tehran.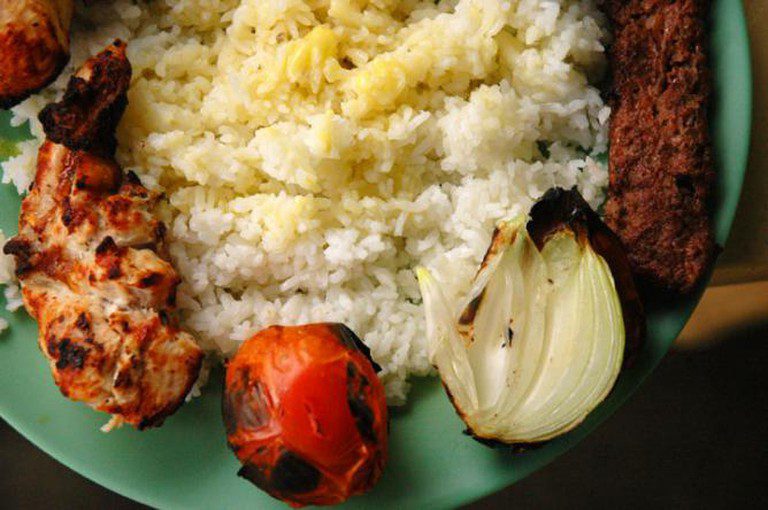 Shamshiri is one of Tehran's oldest and best loved restaurants. Situated in the south-eastern corner of the Sabz-e Meydan entrance to the Grand Bazaar (bazaar-e bozorg), the restaurant is hugely popular with bazaaris and tourists alike, so you may struggle to get a seat at lunchtime. Perseverance will be rewarded, however, with what is widely regarded as the best koobideh kebab in Tehran.
---
 لیدوما    
             | اجاره ویلا در رامسر | اجاره سوئیت در کیش
---
Address: Southeast corner of Sabz-e Meydan,Panzdah-e Khordad Street, Tehran, Iran
Nayeb Restaurant is famous amongst Tehranis as one of the oldest and most prestigious restaurants in the capital. Dating back to the 19th century, Nayeb claims to have pioneered the now ubiquitous chelo kebab recipe (see their website for a full history). Make what you will of such bold claims, there's no arguing with the quality and professionalism of this classy establishment nowadays. The buffet lunch and the kebab-e barg (lamb fillet) come particularly recommended.
Address: No.30, 11th St , Vozara Ave,Tehran, Iran, +98 21 8870 7272
Another upmarket, historic restaurant, aficionados of Alborz will insist you look no further for the best kebabs in Tehran. A meal at this sophisticated venue doesn't come cheap, but the portions are notoriously generous and consistently delicious. In addition to first-rate kebabs, Alborz also offers seafood options and a range of mouth-watering desserts. A hot spot for Tehran's high-flyers and socialites, it's worth reserving a table to ensure you'll be seated.
Address: North Sohrevardi Street,Tehran, Iran, +98 21 8876 1907
A bustling centre of commerce in north Tehran, the picturesque Tajrish Bazaar is a prime spot to shop and people-watch all afternoon. On the left-hand side of the main drag of the Bazaar you will find a popular, no frills restaurant that has some of the best chelo kebab in this part of town. Ordering at the till upon entry, this family-run establishment is habitually swarmed with locals at lunchtime, and for good reason, quick service, reasonably priced, excellent kebabs.
Address: Tajrish Bazaar, Tajrish, Tehran, Iran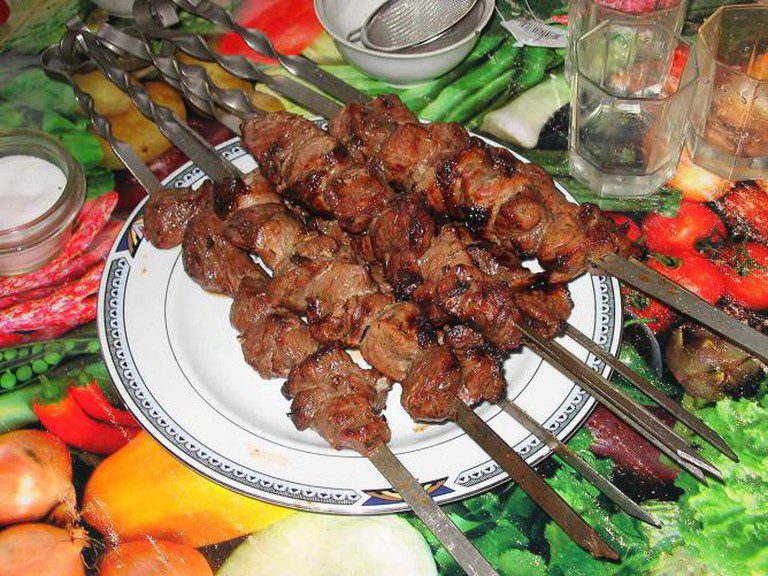 Sofekhane Azari
Located at the southern end of Tehran's longest street, Valiasr, just a few hundred metres north of the railway station, is Sofrekhane Azari. This traditional restaurant enjoys an excellent reputation with the residents of south Tehran for its authentic dishes that have a home-cooked feel, as well as its frequent live music. The abgoosht (meat and chickpea stew) is a crowd-favourite, but the chelo kebabs are no less revered for their moreish, juicy goodness.
Address: 30 Valiasr, just north of Rah Ahan square, Tehran, Iran, +98 21 5539 0710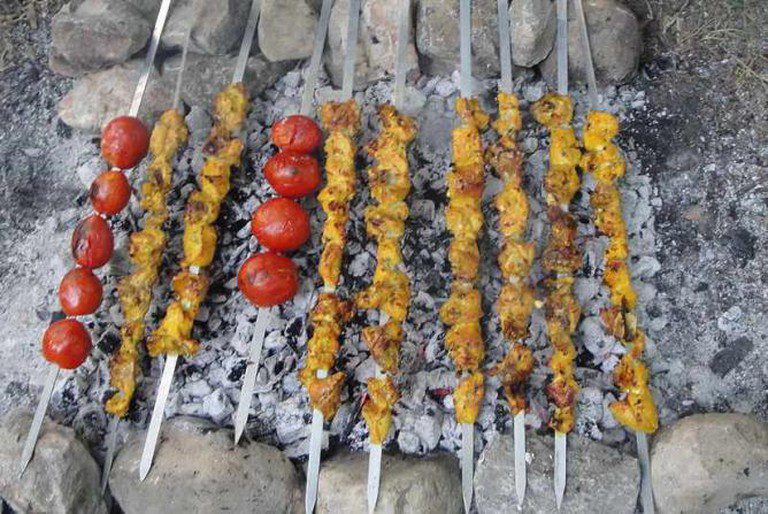 Escape from the smog and hubbub of the city with an excursion to Lavasan village, about a 30-minute drive to the northeast of Tehran. Parmis Restaurant is a great place to enjoy the full range of kebabs, uncontaminated by inner-city fumes. The plentiful outside seating, including private, carpeted gazebos, makes for a relaxing dining experience, and the food and service are top-notch, if a little pricey.
Address: 226 Fashm Road,Lavasan, Tehran, Iran
---
   تبلیغات    
---
مطالب مرتبط
سفر به جهانی بدون مرز را با پاسپورت دومینیکا
خرید بلیط اتوبوس از تمام ترمینال ها و شهرها
لیدوما | جامع ترین وب سایت اجاره اقامتگاه
معتبرترین بلیط پروازهای خارجی با علی بابا
خرید بلیط هواپیما تهران | ره بال آسمان
فلایتیو ارایه کننده پروازهای داخلی و خارجی
جاهای دیدنی تهران + تفریحات، آدرس و توضیحات
در این مقاله از وب سایت گردشگری تاپ تراول درباره جاهای دیدنی تهران سخن خواهیم گفت پس اگر قصد…
جاهای دیدنی درگز، استان خراسان رضوی را بیشتر بشناسید
جاهای دیدنی درگز در این مقاله از معرفی دیدنی استان خراسان رضوی شما را با جاهای دیدنی درگز که…
بهترین قیمت بلیط هواپیما تبریر